What is
Expat Planet?
Expat planet is a platform designed to help, support, and connect expats navigating countries where English is not the primary language. Above all, Expat Planet is here to bring people together! Creating a new life in an unknown environment can be challenging. During my first few months after moving to Spain as an English-speaker, I constantly found myself feeling lost and frustrated. While trying to organize our life and settle in, I struggled to find businesses that could provide services in English. This made every small detail take a lot more time and create a lot more stress for me and my family.
I realized that having access to an English-speaking community would have drastically changed my experience as a newcomer.
That's when I decided to create a platform that would prevent other expats from feeling this way abroad!
How Does Expat Planet Help Me?
Thousands of expats look for all kinds of English-speaking services each day, such as hairdressers, lawyers, doctors, tutors, babysitters, real estate agents, schools, etc. At Expat Planet, our goal is to provide you with all the services you need - without the stress or days of research. By providing you with these valuable resources,
you can spend more time exploring your new home, meeting friends, enjoying the culture, and enjoying your life to its fullest.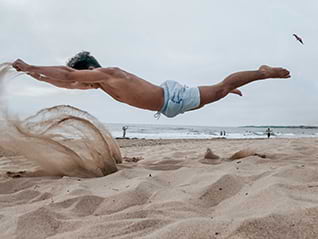 Expats
Connect you with English-speaking people and businesses near you
Take the stress out of new beginnings
Remove the language barriers of finding basic services
Connect you with other expats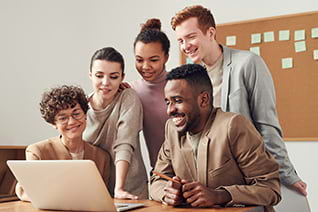 Businesses
Create a name for yourself in the growing expat community
Attract new customers as they arrive each day
Benefit from the tourism industry's English-speakers
Everyone smiles in the same language.
- George Carlin
When I first moved to Spain, some of the biggest problems I faced were feelings of loneliness, cultural differences, health care access, finding a school for my son, and other bureaucratic matters. What made all this more difficult was the language barrier.
Trying to organize everything without speaking Spanish made me feel lost and frustrated, affecting all my interactions and my overall quality of life during the first few years. I realized that there needed to be a solution for other English-speakers.
Having Expat Planet a few years ago would have made my experience of settling in Spain much easier and more enjoyable. My very first memories of Spain would have been completely different.
And suddenly you just know... It's time to start something new and trust the magic of new beginnings.
- Meister Ekhart
Life in Valencia, Spain
Despite my language barrier struggles moving to Spain was the best decision of my life. Living in a place abundant in one of the most precious resources of all – the sun – is incredibly fulfilling. On top of that, Spain has a fascinating mix of people, languages, and cultures. Most importantly, I get to enjoy all the delicious food, wine, salsa, flamenco, and breathtaking landscapes – what a romantic place to call home!
Valencia is a vibrant cosmopolitan city whose vibrant scenes welcome you warmly. The city is full of color, greenery, charming architecture, orange trees, and friendly people always ready to strike up a conversation. In the city, there is also a huge expat community; check Meetup, InterNations, and Facebook groups to find one of the many events that take place each day.
As an expat, it's incredibly easy to find others who share the same interests as you, and with Expat Planet, it's that much easier!